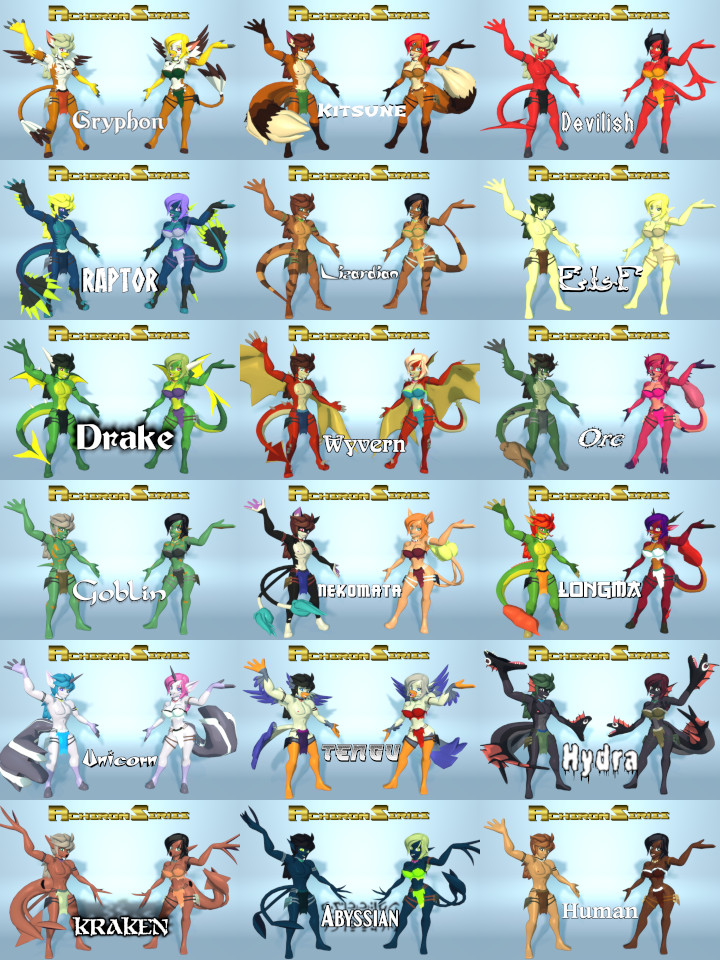 I've finally, FINALLY, finished my set of super cute fantasy base models.  These are the same models that I use in my recent artwork, recently upgraded with some proportion tweaks and new humanoid faces.  
(Heads up!  There is Nudity!)
You can purchase the entire selection at a fantastic discount here:  https://www.cgtrader.com/3d-model-collections/acheron-firstborn-characters-collection or find the models you want one at a time here:  https://www.cgtrader.com/3d-models?author=AcetheSuperVillain
I have lots of more things I want to make next.  Hair styles, outfits, animations, props, etc.  I'll let you all know when they're ready.